8 months before 2023 trip to EU
Just to be clear, I am likely deluded in many ways, but I am not operating under the illusion that anyone reads my blog, so it is really just a private diary, focused for a while primarily on travel, that I hide in a very public way on the internet. It's nice to have that out in the open, for it frees me to continue to ramble in any manner, and on any topic – even unrelated to travel – that pleases me personally. For example, this morning for breakfast I had ewe yogurt with honey, chopped almonds, and blueberries, along with a bit of pear, half a tangerine, and a slew of pills intended to keep me alive. How's that for being forthcoming? Ok, dear diary …
In 2021 we flew BA to Europe (yes, you Brits, you are technically European), and it was a hideously fraught experience, albeit not entirely the fault of BA. In 2022 we flew AirFrance, our 2nd (?) time flying with them, and it was blissful, again. In my travelogue of that trip, I wrote: "This is a headline in a travel website I recently encountered: 'London Heathrow turns into travel bloodbath as British Airways cancels 115 flights today alone'. Our decision to eschew Heathrow, and the UK in general, seems wise. At the present moment the onerous covid testing that plagued us last year is no longer necessary, but Vogons are Vogons, and I want nothing more to do with them." My travelogue for 2021 was loaded with much more fiery invective, but I will spare you a repetition of that.
In 2021, hard and fast promises were made to avoid both BA and the UK in future. But then Putin and the dithering west (Biden included) conspired to throw the world into turmoil. Economies reeled. The stock market plummeted, including my IRA. Our vows were not proof against such an onslaught, although for us – me in particular – it was a financial assault. I had been supporting our travels with the interest accrued on my IRA for most of our last 5 trips. But there will be no interest this time; quite the contrary. And so, tail between my legs, I looked into how much it might cost us to fly Boston to Paris via LHR (shutter), using my tidy sum of accumulated BA miles to reduce the price. I could save $2k off last year's price, so I just did it. I've never committed so early.
Francesca has an equal number of BA miles. Sigh. I feel trapped, but I do now have an AirFrance credit card, so we shall see.
We leave in May, 2023, and plan to be away 6 weeks. But this is just early October, 2022, so plans are going to be only verbal until January, the earliest. At that time I'll raid my IRA, and I'll have a better idea what we can afford. At the moment our thinking is: Nice; Antibes; a lovely village an hour to the east in Italy; 2+ weeks in Paris. Francesca was thinking we could ferry to Corsica and/or Sardinia from Nice, but really, that sounds a little strenuous for a 74 year old with cancer.
Speaking of that, in 12 days I'm back to MGH to see how it's going, and to affirm – I hope – that the optimistic appraisal of my condition I got in July is still the one we're going with. Yay optimism! (In my first visit with the oncologist, he said that, in the mean, I can expect 2.5 more years. That would have me dead by the end of January. Yay optimism!)
Today I went to the DMV to get a Real ID replacement for my driver's license. I asked the woman behind the glass if this was for domestic flights, and she said yes, that, and entry into federal buildings. Intent on getting a smile from this woman (it's not an easy job, most of the people she has to deal with having IQs that can be measured with the count of their fingers and toes), I told her in the past I have always managed to do these things using an air of self-importance. She chuckled. I bring joy and sunshine wherever I go.
7 Months to go
I've been reading (avidly), Kiki Man Ray, the story mostly about Kiki de Montparnasse, and her experiences with the art scene in 1920s Paris. Never heard of her? Well, I hadn't either until a couple of months ago when that book was glowingly reviewed in the Wall Street Journal.
I just finished the chapter about her trip to Villefranche, a town just to the east of Nice on the Côte d'Azur. It was to have been a short trip, but what with carousing friends to keep her entertained, and hitting a policeman in the head with her purse, resulting in a stay in a dismal, almost medieval, jail cell for some days, she stayed longer than intended. It was only with the help of some well-connected friends from Paris that she narrowly avoided a 6 year (month? … yes, I think 6 month) sentence, and instead was released on probation. The testimony from her friends was enough to convince the judge that hers was an artistic temperament, and she herself an artist.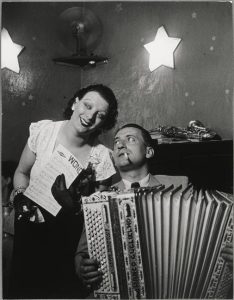 I love thinking that her artistic temperament was a cause for leniency in France. Some 20 years ago I had a job for some months creating content for an internet startup. My boss found my attitude sometimes aggravating, but he too treated me with some leniency, because, as he said out loud, I had an artistic temperament.
So, I frequently identify with Kiki. And when I found out that Villefranche is about as far east of Nice as Antibes is west, it affected me deeply, as far as what I feel like doing with our next trip. (Antibes is where Gerald and Sara Murphy had a villa that was often full of the likes of Scott and Zelda, and many other luminaries of the Paris art scene – including Kiki.) Two and a half weeks tootling from Antibes to Villefranche, centered in Nice, maybe making our way on a Vespa … well gosh. We'll see. Francesca has stopped paying attention to my vacillating notions of what we'll do when not in Paris, and indeed I haven't ruled out Corsica. But I am very much enamored with the 1920s in Paris and the Côte d'Azur. Sadly, one or two things have changed in these places in the ensuing century.
Finally, my favorite writer is PG Wodehouse. In a short story he says this: "And then I began to see daylight. What exactly was the trouble I didn't understand, but it was evidently something to do with the good old Artistic Temperament, and I could believe anything about that. It explains everything. It's like the Unwritten Law, don't you know, which you plead in America if you've done anything they want to send you to chokey for and you don't want to go. What I mean is, if you're absolutely off your rocker, but don't find it convenient to be scooped into the luny-bin, you simply explain that, when you said you were a teapot, it was just your Artistic Temperament, and they apologize and go away." Yeah, so anyway, I would argue it is a stronger argument for exculpation in France than in the USA, a country that laughed at Edith Piaf when she first visited that no-time-for-sentiment nation.
Yeah, but …
There is a magazine for the stylish, cultured, and well-off (maybe even well-to-do), called The Rake, that I encountered while googling information on Antibes and Villefranche. In it there was an article by one Christian Barker entitled "Contrarian: The Ruin of the Riviera". In this the author writes:
"Picture if you will: My own most recent visit to the area, during the Monaco Grand Prix. On the evening following the big race, I fought my way through the Fairmont hotel's driveway gridlock of garishly pimped-out hypercars, driven by the Philipp Plein-clad, Swarovski-studded ne'er-do-well sons of oil sheikhs, robber-baron oligarchs, kleptocrats, tax-dodgers and corrupt politicians — all 'look-at-me' roof-down cruising en route to some god-forsaken execrable nightclub or other… There to revel (just as they'd do during the day at greasy, sleazy 'exclusive' beach bars) in ever-so-conspicuously paying exorbitant prices for firework-embellished jeroboams of champagne, the contents of which they'd wastefully spray across the ample assets of their gold-digging semi-pro female companions."
Yikes. Of course, that's Monaco. I've written about that city. It's visually stunning, but … You know, we didn't have a bad time there watching the race from a boat, and walking about the town. There were many yachts and supercars, but while we found them fun to look at, we were on foot, so we experienced no gridlock. And we stayed just outside of Monaco in France, about 25,000 feet above the harbor – or so it seemed. We'll likely visit again in 2023. Christian has this to say as well:
"As a well-off friend, whose father (a gentleman in possession of both excellent taste and the wherewithal to fully exercise it) owns a beautiful seaside villa on the Riviera, put it in a recent conversation: 'Dad has no problem flying the entire extended family over from the States in first-class suites, or paying hundreds of thousands of dollars to charter a yacht when we're there. But then we go to some really ordinary, 'charming' restaurant and they charge 60 Euros for a basic veal Milanese, plus 20 for a side of fries, and another 20 for a few leaves of salad? That drives him insane! It's like Marrakech, except the urchins aren't just filching a dollar here, a dollar there — they're going for broke.'
"It's all a far cry from Gerald and Sara Murphy's day, less than a century ago. Simple pleasures, even just a spot of sunbathing, are now stratospherically expensive on the Riviera (seats at those beach clubs don't come cheap — not when you're paying 10 Euro per 30cl Evian, or 20,000 for a jeroboam of Dom). Where once this stretch of coast attracted the high born and highbrow, now it's the lowest of the low of the ultra-high net worth. Taste and intellect are no longer the common currency, the Lost Generation's sundrenched salon is gone — today, it's only money that talks, not Cocteau."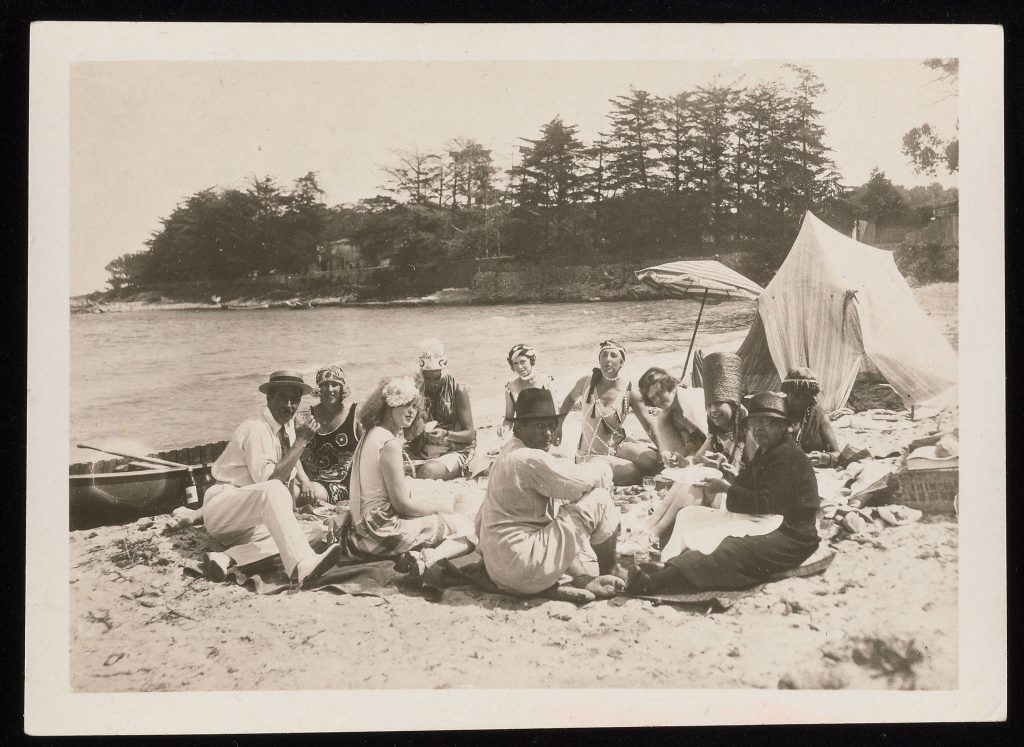 Ok, so Cocteau and his friends are long gone, and in their places are largely soulless millionaires and billionaires. The fame of those erstwhile cultured and talented individuals attracted empty people endlessly searching for anything to fill their emptiness. Of course they fail in that regard, but hedonism and chemical forgetfulness will do as a substitute.
The point is, these places are doubtless picturesque, but lacking in cultural ambience. It's a classic example of every prospect pleasing – it really is pretty – and only man is vile – but when is that ever not true? Still, as we discovered a few years ago while touring Cinque Terre from a boat, staying on the boat and viewing these places from a distance is quite pleasant. Francesca still thinks tootling along the coast, maybe periodically setting foot onshore, might suit her to a tee. But anything involving boats generally fulfills all her dreams of la vie parfaite.
As to that magazine, The Rake, it touts itself as "The Modern Voice of Classic Elegance". I like the sound of that, while simultaneously aware that my meager savings (especially now, with the stock market imploding) are insufficient by a factor of 10 or more for the required membership fee. I am not their intended audience.
Boston and a hospital
Three months had passed, and it was time yesterday for my latest visit to MGB (Mass General Brigham; MGH are passé initials). I've mentioned before that in addition to a 10 year old white boy scamp, there is a middle-aged heavyset black woman with a hearty laugh inhabiting my overcrowded multiple personality cranium. Well, there were 3 nurses in the phlebotomy area, all exactly that. I rolled up my sleeve for one of them and she looked at my arm, stroked her latex covered hand along it a couple of times, and said something like, "my my, your skin is so young and smooth". She was really taken with the exterior of yours truly. Of course, then she had to go spoil the moment by sticking me with a 6 foot long samurai sword. Blood was needed.
Later, while waiting in the area set aside for waiting, another of these women got bossy with someone in the lobby who was supposed to be inside, but was being questioned by another staff person. I told her she was the boss, and she chuckled. Later still, on the way out after a perfunctory meeting with my oncologist's assistant, I stuck my head in the phlebotomy room, caught the eye of that nurse again, and with a big smile told her she IS the boss. She laughed heartily. Fills me with warm fuzzies.
Much later, at home, I had an electronic exchange with the oncologist on another matter. He hoped I was doing well. I told him about the nurse and my smooth youthful skin, with a smiley face, and said I guess I'm doing ok. He replied that I am doing great. Since our flight to Paris is already booked, that was good to hear.
This morning over breakfast we watched a bit of Stanley Tucci's show about Italy. This episode centered on Sardinia. It looked great, and Francesca doesn't press the matter, but it's clear she would like to go to Sardinia … maybe even instead of the Riviera. I must check out flight prices on AirFrance from CDG. This has been a good chat; thanks.
[Yeah, but it's 3 days later now, and I just read that Villefranche is well worth a visit, the article going so far as to claim it's the #1 spot in southern France. Now what. Stanley Tucci be damned.]
Until a decision is made, New Hampshire does have its charms: